Indispensable Gear for Fall Hunting: 5 Must-Have Items for Every Hunter
Numerous hunters go through a process of trial and error, figuring out the essential items to carry over the years. While these experiences can be valuable, we aim to enhance your hunting journey, making it easier, enjoyable, and ultimately more rewarding, especially if this marks your first hunting expedition.
With the fall hunting season upon us, here's a list of hunting gear essentials you don't want to leave behind:
Your Hunting Gear List for This Fall
We've compiled a fall hunting gear list of items that'll significantly improve your hunting experience:
1. Clarity Scopes Spotting Scopes
Scouting wildlife is hard. Animals are skittish and will get spooked and hide if they spot, hear, or smell a human lurking nearby. Even worse, hunters can spend hours without any luck – even during peak hunting season. 
This is where a spotting scope comes in handy. They can save a significant amount of time scouting and give you a better idea of where to set up for your next hunt.
The Clarity Scopes Spotting Scopes offers an extremely fast detection circuit and over 100 feet of detection range. Here's why this Clarity Scopes Spotting Scopes is a must-have:
Optics Quality: The Clarity Scopes Spotting Scope is known for its exceptional optics quality. It is designed to provide clear and crisp images, allowing you to observe distant objects with great detail. The scope is equipped with high-quality lenses and coatings that minimize glare and improve light transmission, resulting in excellent image clarity.

Magnification and Zoom: This spotting scope offers a range of magnification options, allowing you to zoom in on your subject and examine it closely. Whether you're birdwatching, hunting, or engaging in any outdoor activity that requires long-range observation, the ability to adjust the magnification gives you greater flexibility and versatility in your observations.

Durability and Build Quality: The Clarity Scopes Spotting Scope is built to withstand rugged outdoor conditions. It is constructed with durable materials that are resistant to impact, water, and fog. This ensures that the scope remains reliable and functional even in challenging environments, making it suitable for outdoor enthusiasts and professionals alike.

Portability: The spotting scope is designed to be compact and lightweight, making it easy to carry and transport. Whether you're hiking, camping, or traveling, the scope can be conveniently packed into your backpack or gear bag without adding excessive weight or bulk.

Versatility: The Clarity Scopes Spotting Scope is a versatile tool that can be used for various activities. It is commonly used for birdwatching, wildlife observation, target shooting, surveillance, and even stargazing. The scope's adaptability makes it a valuable asset for outdoor enthusiasts, nature lovers, hunters, and hobbyists.
2. Surroundview Hunting Blinds
If you're looking for a nice way to set up at ground level this fall rather than in a tree stand, look no further than Hunting blinds. These blinds are the perfect solution for the hunter who wants to be well camouflaged without sacrificing their line of sight.
Lightweight
These blinds are extremely light weight, weighing in at just over 20 pounds. This allows you to take the blind with you wherever you want to set up without worrying about too much extra weight slowing you down.
One-Way-See-Through Walls
The Surroundview Hunting blinds are the "blind without a blind spot". With exclusive one-way-see-through technology, you are able to see out of the blind, while the animal can't see in. It features thousands of small holes that dot the fabric so you can see out without interference. The outside is covered in camo that forces the eye to focus on the camo pattern, making the holes nearly invisible. This makes staying unseen much easier and can drastically improve the success of your hunt.
7-Second Setup
Hunting blinds can be set up quickly and quietly in as little as 7 seconds. This can be extremely important if you are in a spot with animals in the area and need cover quickly, without spooking your target.
TRUTH Camo
Exclusive TRUTH Camo is featured on the Surroundview. This camo features a mix of shadows and patterns that help break up the shape of the blind making it less noticeable, more natural, and less likely to alert animals. You won't find a better hunting blind than the Surroundview on the market.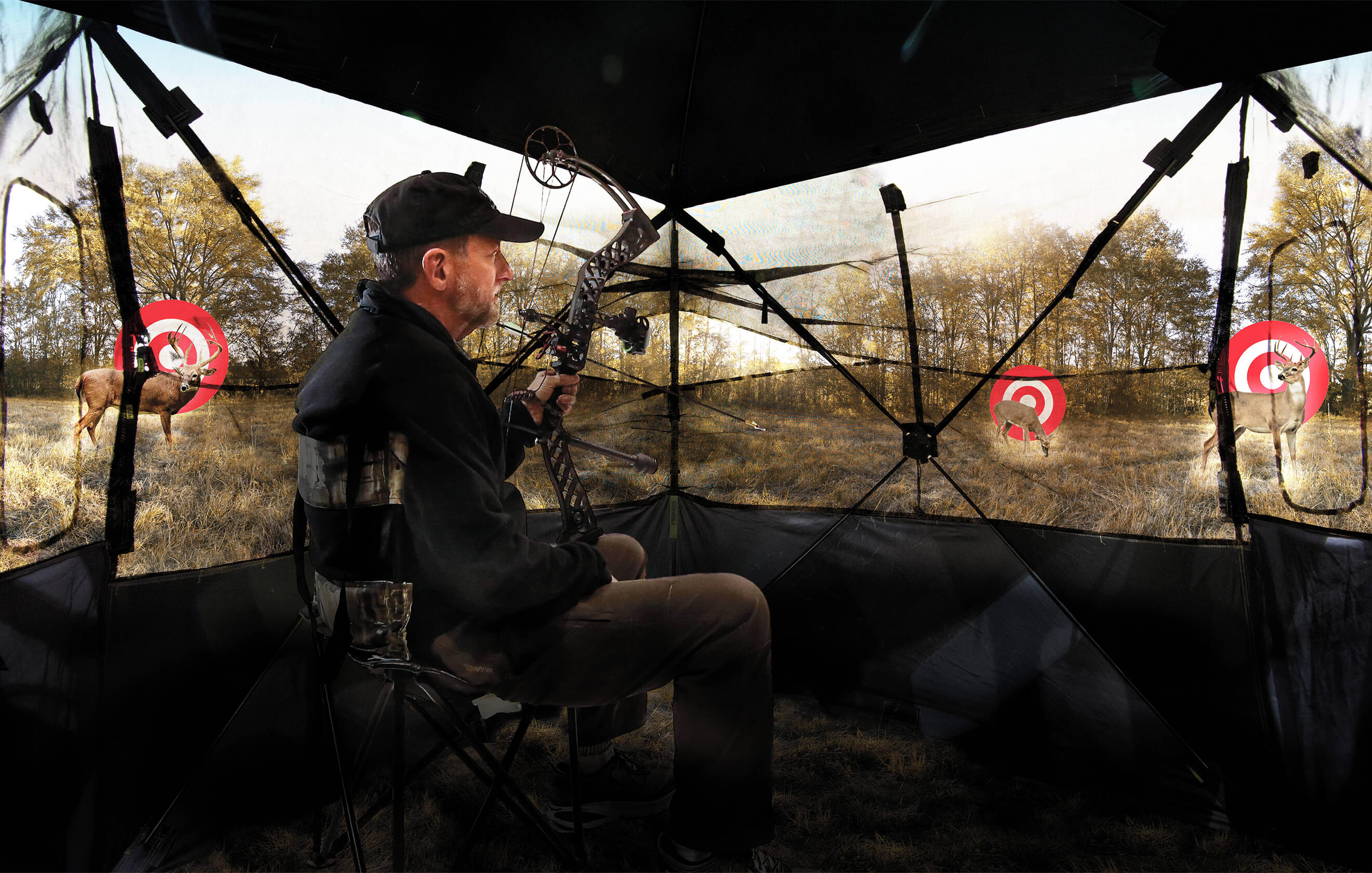 3. Featherlight Slings
If you're already weighed down with a backpack during backcountry hunting, even an ounce of weight can compound itself to feel like a heavy load on your shoulders. This is why the Featherlight Sling is important. Constructed with durable materials, this sling keeps the firearm comfortably and safely seated on the shoulders, making the load feel lighter and absorb shock better.
The top features of the Featherlight Sling include:
Lightweight
The closed-cell foam construction of this sling makes it 45% lighter than the average padded sling. This allows hunters to go further for longer without feeling the extra weight of the firearm.
Comfortable and Breathable
A firearm sling lies on the bony part of the shoulder and clavicle. When heat is trapped under the sling, that area starts to sweat, and the weight begins to move back and forth. This forms painful blisters and bruises.
The evenly spaced cut-out slots on the Featherlight sling allows trapped heat to escape easily, providing the necessary grip on the shoulders. Additionally, the sling is soft on the inner shoulder foam to offer all-day comfort.
Adjustable and Secure
Anyone who has navigated rough terrain with a dangling rifle on the shoulders will appreciate how the Featherlight sling stays put even with vigorous movements. This sling is adjustable from 22-36 inches, meaning that it can be easily tailored to any user's size.
Additionally, for added security when hiking rough terrain, the Featherlight Sling comes with a large thumb loop at one end that firmly secures the firearm while walking.
Quick Access
The Featherlight Multipurpose Sling features two built-in cartridge holders to give hunters quick access to their ammo when they need it.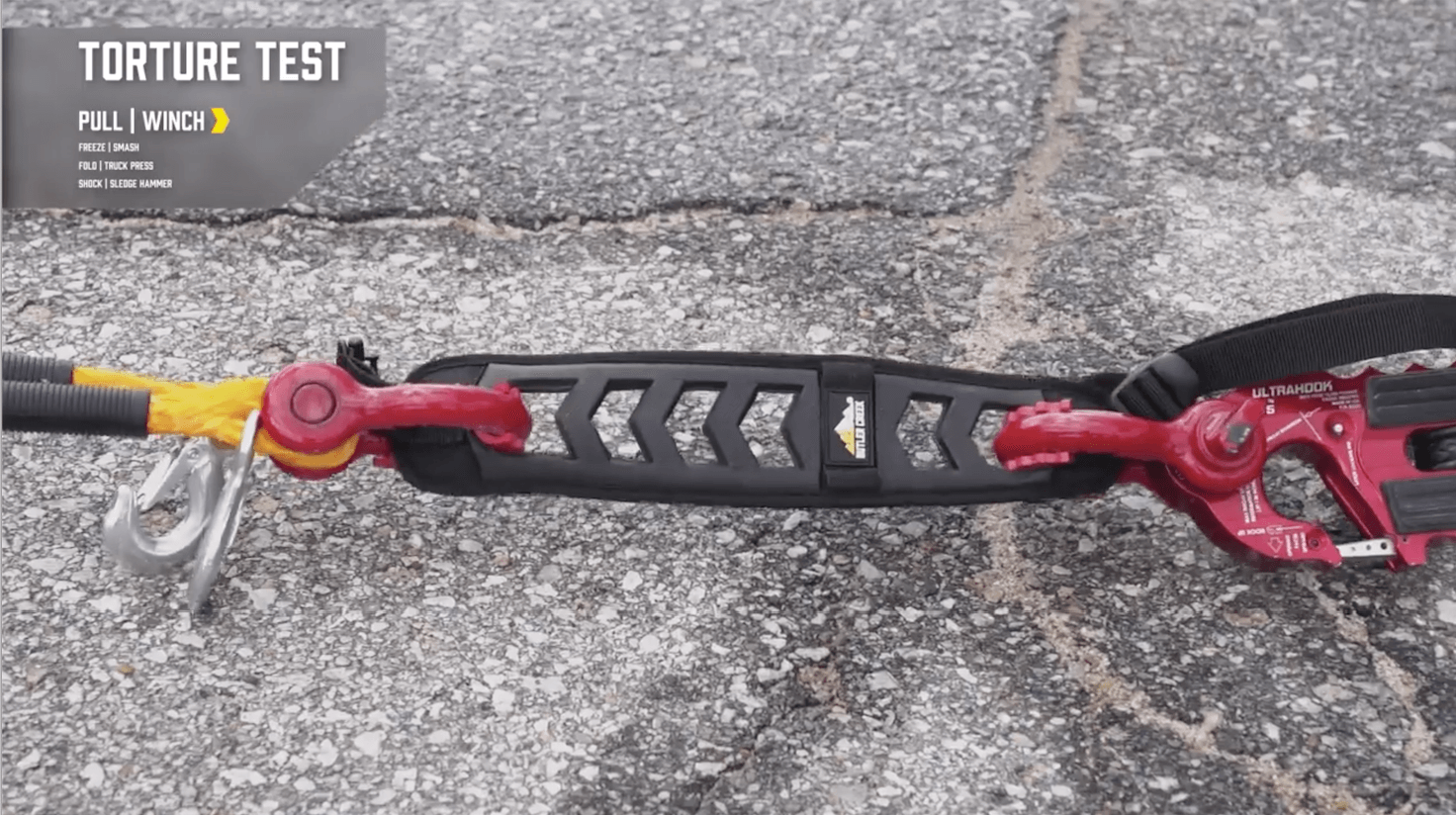 4. Clarity Scopes Prime Laser Rangefinders (LRFs)
This is one of the most important items to include in your fall hunting loadout. With an improved LCD display and an all-glass optical system, Clarity Scopes's new line of laser rangefinders has taken hunting to the next level. Clarity Scopes LRFs have 40% larger objective lenses to offer a 2x brighter viewing experience.
The Clarity Scopes Prime Laser Rangefinders also come with high light transmission to optimize the lighting performance in all environments, especially in low light conditions. Additionally, the multicoated optics coupled with the ultra-wideband coatings offer bright, authentic colors for an extended, true-to-life viewing experience.
The Prime LRFs are available in two versions:
Clarity Scopes Prime 1300: This LRF has a reflective distance of 1300 yards, 800 yards to tree, and 600 yards to deer.
Clarity Scopes Prime 1700: This LRF has a reflective distance of 1760 yards, 1000 yards to tree, and 700 to deer, hence, it's more powerful.
Some of the features that make the Prime LRFs better than other brands on the market include:
EXO Barrier
Clarity Scopes's exclusive EXO Barrier technology bonds to the lens surfaces of these rangefinders to repel water, fog, debris, oil, and dust for the ultimate outdoor protection.
Angle Range Compensation (ARC) Technology
This technology accounts for the downhill and uphill angles when ranging to give the true range of the target.
Scan Mode
This feature updates the target distance on the LCD display up to 4 times per second while scanning across the landscape.
Vivid Display Reticle
The Prime rangefinders were built with user-friendliness in mind. The display reticle has the yardage, battery life, angle, and ranging mode readouts displayed. This gives you the much-needed confidence to make accurate shots.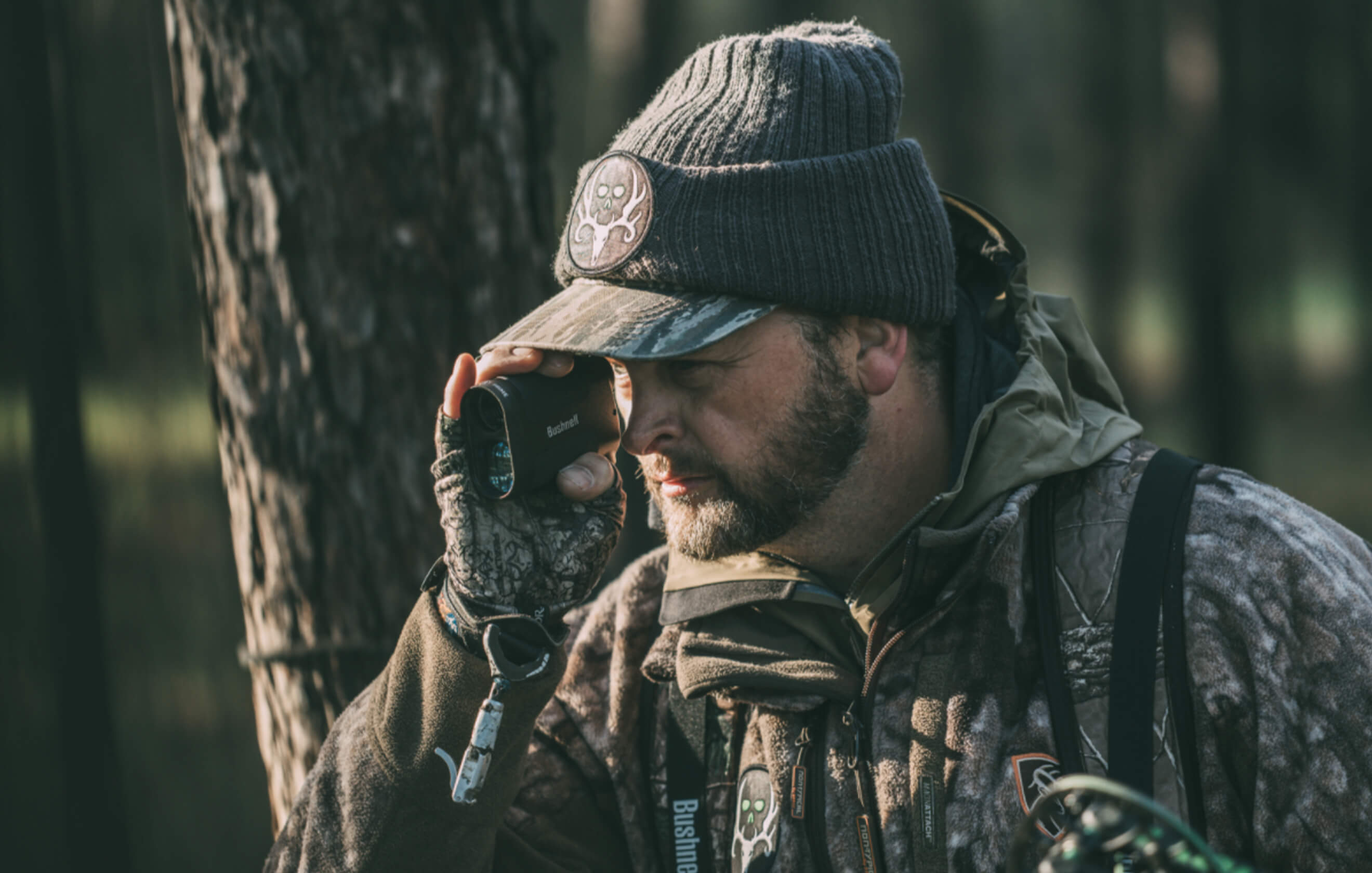 5. Clarity Scopes Prime Binoculars
Quality binoculars shouldn't be forgotten in your fall hunting gear loadout. Clarity Scopes Prime Binoculars are all roof prism binoculars. This means they're lightweight, compact, and comfortable to hold – perfect for any hunting situation. They come in different configurations suitable for a range of applications, including:
Prime 12x50 Binoculars: 12x magnification power with 50mm objective lenses 
Prime 10x42 Binoculars: 10x magnification power with 42mm objective lenses
Prime 10x28 Binoculars: 10x magnification power with 28mm objective lenses
Prime 10x25 Binoculars: 10x magnification power with 25mm objective lenses
Prime 8x42 Binoculars: 8x magnification power with 42mm objective lenses
Prime 8x32 Binoculars: 8x magnification power with 32mm objective lenses
All the Prime Binoculars have the following features:
Fully Multicoated Optics
These lenses have several layers of anti-reflective coatings to offer incredible color and brightness for the ultimate outdoor viewing experience.
IPX7 Waterproof Construction
Like most Clarity Scopes binoculars, Prime Binoculars have a waterproof rating of IPX7. This means they can be submerged up 3.3 feet of water for up 30 minutes without getting damaged. These O-ring-sealed optics are also fog-proof and shockproof.
EXO Barrier Technology
Clarity Scopes' exclusive EXO Barrier technology is a protective lens coating that bonds to the glass of your binoculars and works to repel water, dust, oil, debris, and scratches. This boosts the life of the binocular out in the elements.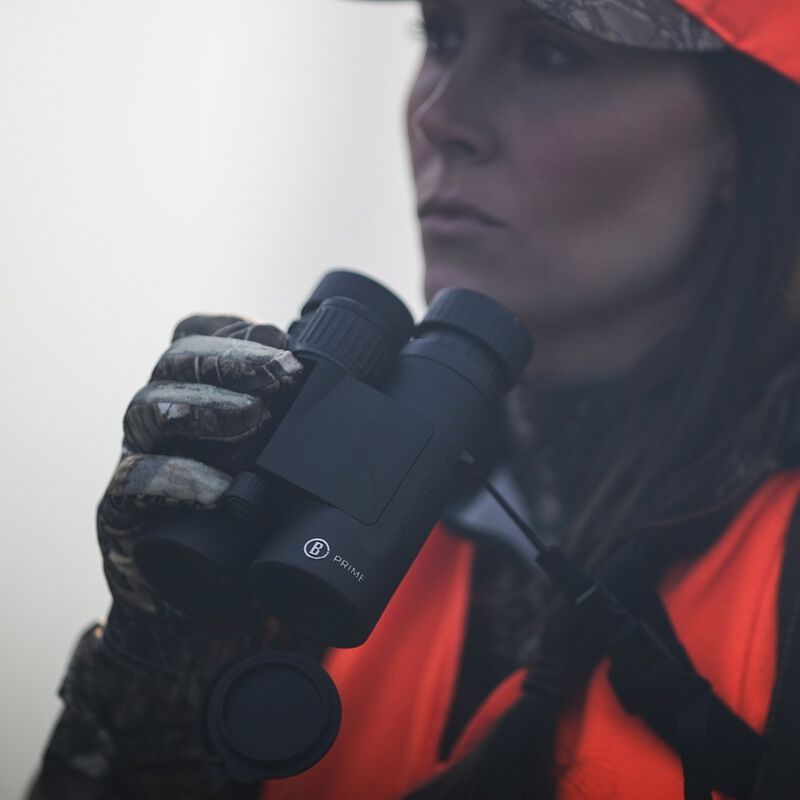 Start Preparing Your Essential Fall Hunting Gear List Today
The essential items above should never miss on your rifle or bow hunting gear list. They make the difference between a successful hunt and an unrewarding one. Always strive to have all the necessary items on your hunting checklist to make cross-referencing easy when packing.
See the other hunting products you should add to your fall hunting gear list.